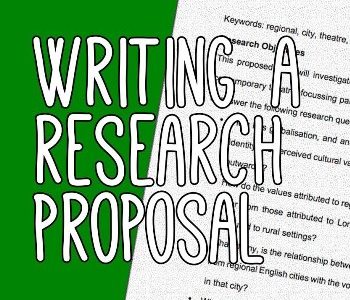 HOW TO WRITE AN EFFECTIVE RESEARCH PROPOSAL
When you apply for postgraduate studies like master's degree or doctoral degree, you may be asked to submit a research proposal. This proposal helps the department or faculty you intend to study in, to determine if they have all the requirements to support your area of study.
It would also be used to give your application an overall assessment by the institution, therefore, you have to write a good one. This is what proves your qualifications and competence to the faculty. So you need to write one as it is an essential requirement for acceptance into your postgraduate program.
Before you write
Before you start writing your research proposal you need to check that the teachers in your chosen school cover your area of study. You can do this by checking the staff profile of the university through their website or by checking their prospectus. You can also check for papers they have written to be sure they can cover your area of expertise before you apply.
The proposal is usually judged for format and content, ranges from 1500-3000 words and will be retained by the lecturers who have interest in your field. The research proposal is usually a shorter version of a dissertation, that's why it's brief with fewer number of words. The reason for writing a research proposal is for you to provide information about your intended project. This information will include the content and the methodology as this helps the school to gauge the need for the project and the method you have adopted to carry it out.
Before you write bear in mind that a typical postgraduate research proposal should define the topic of interest clearly. There should be a clear understanding of the principles involved in the way you write it.
A research proposal should show the academics that you have already identified and started working on an interesting and original research work. Your research proposal should establish that you know how to conduct a research.
What should be in your proposal?
Your proposal should be professional, typed in good English, clear, legible, well structured and in suitable headlines. It should also include the bibliography which is a listing of the articles, websites and other sources you consulted during your work. In essence here is the format of a typical proposal. Here is what a normal research proposal contains:
Title page: This is the first page and usually contains your Proposed Research Topic, names, degree sought for, school, the name of supervisor, etc.
Abstract: A summary of the major components of the work in not more than 150 words.
Working title: Your title should sum up the objective of the research and proposed methodology in few words.
Research background: This gives a background to the topic and also an explanation of its significance.
Problem statement: Just state the problem by clearly stating the focus of the research.
Key research questions: Clearly state the questions that will be answered in the research.
Literature review: A detailed review of past work on the topic which distinctly determine that you are very familiar with the debates and important issues raised in previous work on the topic.
Importance of the research: What problems and unanswered questions will this research solve?
Methodology: Detailed explanation of your research design, the tools, and approach and why you chose a specific approach.
Time Scale: Realistic time frames of long the research will take.
Hypothesis: Explanation of how the findings will be used.
Reference list: Every academic work should list the sources you referred to during writing.
The above can be summarised with three simple questions - what, how and why. These are the major questions a research proposal undertakes to answer.
The actual research you do later may be different from the proposal you submitted, it can happen. However, make sure you have an understanding of the issues related to conducting a research. It's also important that you understand the potential to design a research study that addresses a specific set of issues.
Once you are accepted for the field of study in the school, you can still make changes to your desired research, it is not set in stone. But it should not be a radical or dramatic change as your research proposal is the foundation of your working relationship with your supervisor.